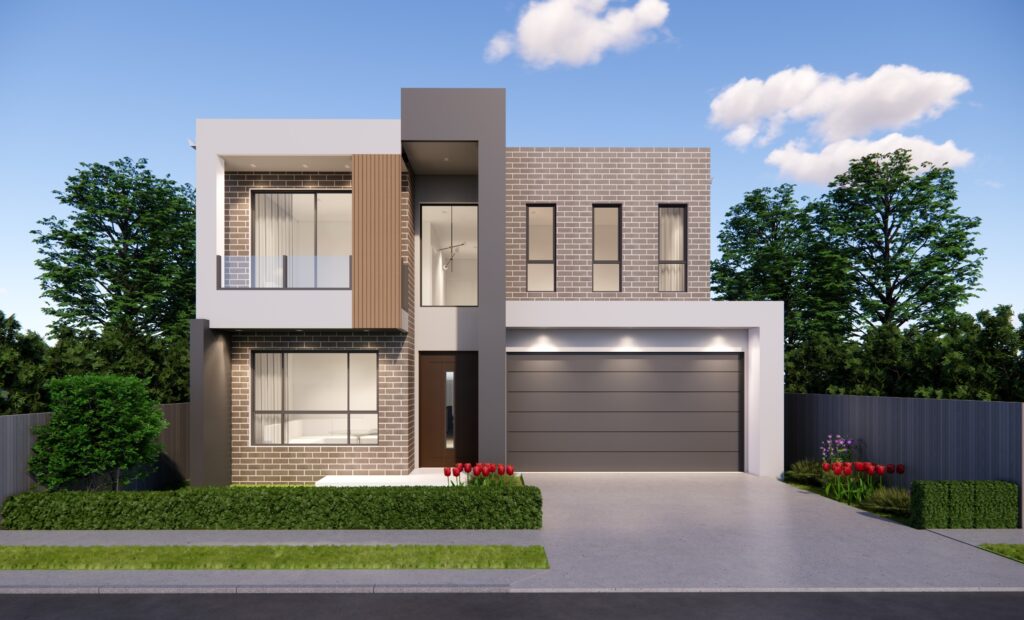 Filled with contemporary-inspired features and well-defined arts and crafts meeting futuristic fantasy, double-story Brookvale features a perfect home for utopians. Well equipped with four bedrooms, three family rooms, two bathrooms and a powder room, a dining room, kitchen, porch, study, garage, and Alfresco delivers a sensational innovative view. Double-storey Brookvale presents a serene layout of intimate spaces, thus featuring an impressive integrated living zone. In short, this plan is a good fit for your residential and investment needs.

Ground Floor: 134.60 sqm

First Floor: 123.30 sqm

Porch: 5.14 sqm

Alfresco: 11.93 sqm

Garage: 33.70 sqm

Balcony: 7.22 sqm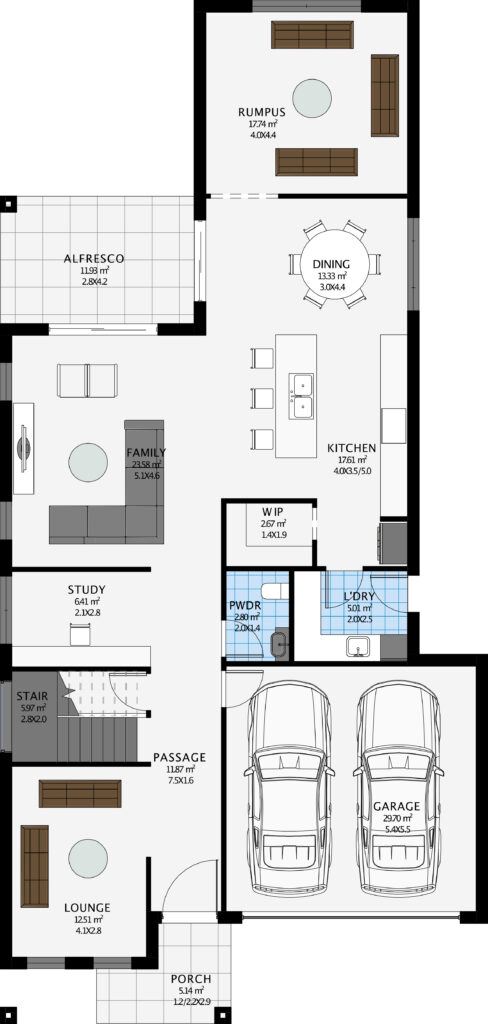 Ground Floor: 134.6 sqm

Porch: 5.14 sqm

Alfresco: 11.93 sqm

Garage: 33.70 sqm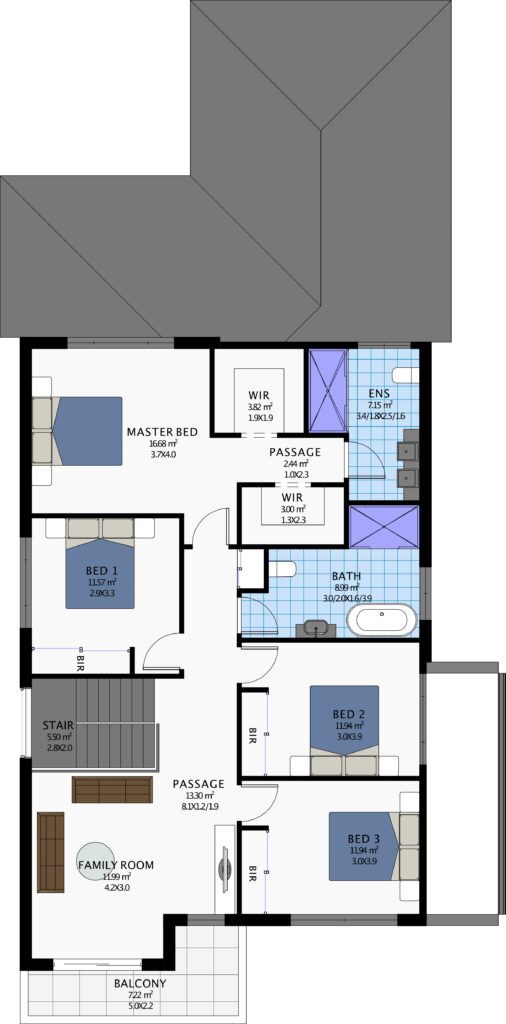 First Floor: 123.30 sqm

Balcony: 7.22 sqm
Duplex House
This sensational home design delivers stunning, innovative two-storey living at its finest. The four spare bedrooms (and their substantial leisure room) are nestled on the first floor, and the superb kitchen, living and dining areas – not to mention the superb master suite – enjoy a prime position on the first storey. Got a view to the future? Well, here it is.
---

900mm Kitchen Appliances

Coloured concrete driveway

Feature wall

Front Garage

Intercom

Balcony

Double Garage

Fire Alarm

Smoke detectors

Rainwater tank
Double Storey summary
Bedroom
4
Bathrooms
2
Rumpus
1
Dining
Room
1
Living
Room
3
Open
Kitchen
1
Buttler
Kitchen
Walk In
Robe
2
Study
Theater
Media Room
Laundry
1
Single/Double
Garage
1
Walk In
Pantry
Porch
1
Alfresco
1
Outdoor
Kitchen
We are offering high quality construction solutions.
You can download our brochures for more detailed info.
Book your
free consultation